We all face difficulties in our lives at some time. These difficulties can be in response to life events such as bereavement, problems at work or the loss of a job or can relate to past experiences.
Difficult feelings can accumulate and impact negatively on our relationships or family life. In response we can feel lonely, anxious or depressed leading to low self-esteem and a sense of helplessness.
Counselling and psychotherapy provides a special relationship with a trained person to talk about these difficulties in a safe and contained environment. Your therapist will support you in exploring and expressing feelings about current or past events.
Memories of the past and painful events in the present as well as worries about the future can make it difficult to cope with everyday life. Understanding the events in your life helps achieve a change in perception and awareness. It can foster a greater capacity to relate to yourself and to others and live life more fully.
See below for more information about our in-house affordable therapy service and how to locate private therapists associated with The Minster Centre.
Affordable Therapy at MCPCS
We understand that you can feel nervous about making that first contact with us. The Minster Centre Psychotherapy & Counselling Service (MCPCS) is a safe, professional organisation with many years of experience in supporting people like you. Talking in a safe environment, in confidence with someone trained to listen and support can provide a way back for you to lead a more fulfilling life.
The Minster Centre is one of Europe's leading integrative psychotherapy and counselling training institutes. We are a charity with a long held commitment to helping people in distress through talking therapies. We train diverse and experienced people as professional therapists to do this work.
Our affordable therapy service offers individual counselling and psychotherapy for adults (18yrs+) suffering from a range of emotional difficulties, such as:
Wanting to live life more fully
Loneliness
Loss and bereavement
Depression
Stress
Crisis of identity
Worries about relationship or family life
Learning to relate more easily to others
Eating disorders
Anxiety and panic attacks
Concerns about sexuality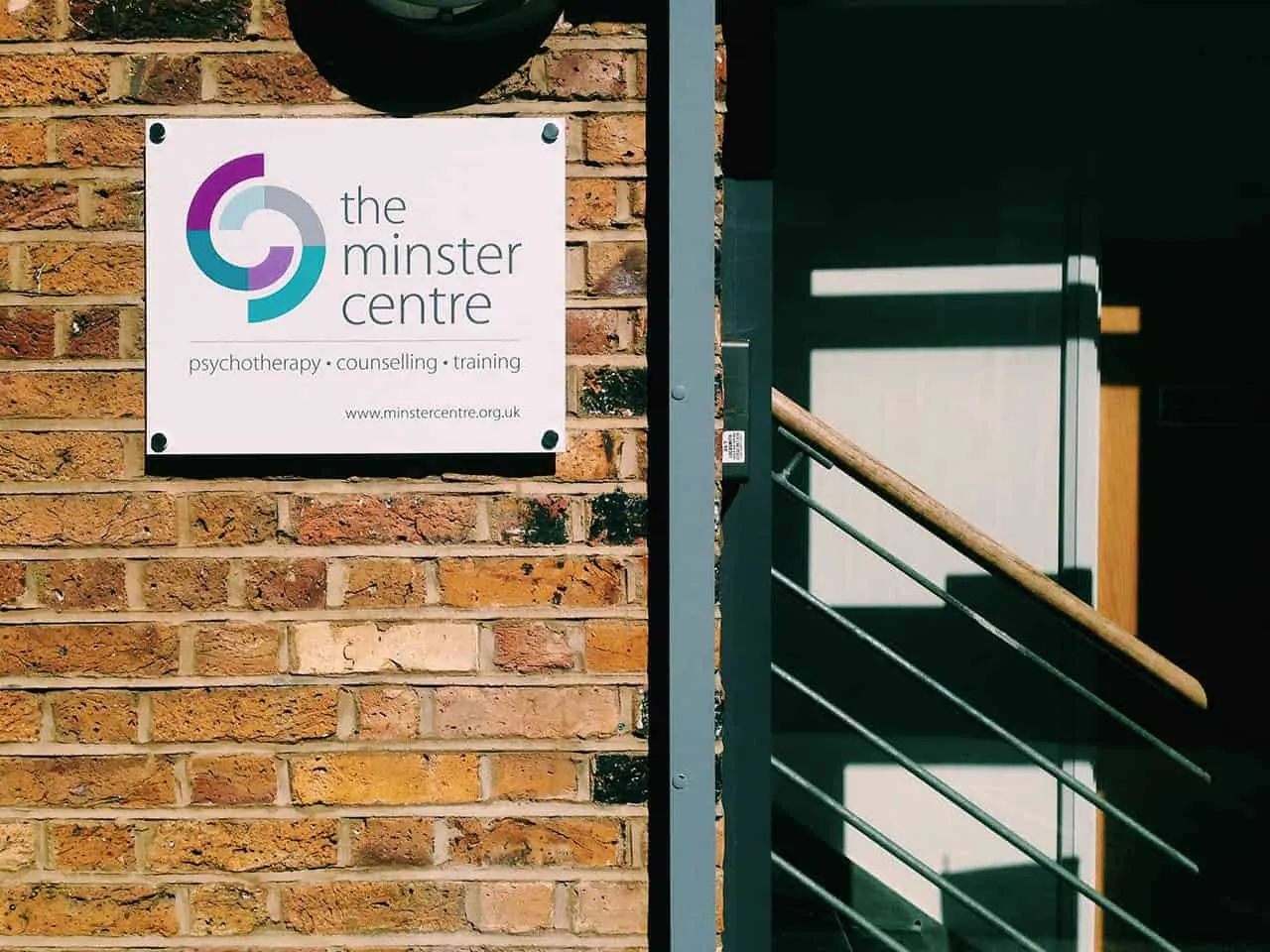 Please note that the MCPCS does not provide specialist help with drug or alcohol problems or if you currently have a severe mental health problem.
The service is staffed by senior students from the Minster Centre who are in the process of completing a lengthy therapy training. We will, therefore, ask you to agree to your therapist audio recording the sessions. These recordings are highly confidential and are used solely for the purpose of your therapist gaining their Advanced Clinical Qualifications.
Making contact
Initial Consultation
We believe that an initial consultation enables us to make the right recommendation for you. This initial consultation usually lasts between 1 and 1½ hours during which an experienced therapist will invite you to talk about your concerns and ask you some questions so that we can understand more about what is troubling you.
All Minster Staff adhere to a code of conduct and policies regarding confidentiality. Information you provide to us will not be shared with a third party unless there are exceptional circumstances such as safeguarding issues or otherwise required by law. All information will be kept securely for up to 7 years. The Minster Centre Psychotherapy and Counselling Service abides by the BACP Ethical Framework for Good Practice.
Current Waiting Time
The MCPCS is still accepting referrals to our affordable therapy service, although, due to an increasingly high demand for the service, there is currently a minimum waiting list of three months for an initial assessment appointment and a minimum six-month waiting list to start therapy. We are doing our best to process applications in a timely manner and appreciate your understanding (updated 31 March 2022).
How to book an initial consultation
Register with us
You can do that through our contact form or by calling us on 020 7644 6240.
What we do next
Once we've received your consultation request, we will email you a private and confidential questionnaire to complete and return to us before we book your consultation. We aim to complete this process within two weeks. If you have difficulty filling in this personal questionnaire, you can contact us and we will provide you with some support in filling it in.
Your appointment
We will then invite you to come to your consultation at the Minster Centre in Queens Park, London NW6.
Starting your therapy
After your consultation we will allocate you to a therapist and they will contact you to make arrangements for you to begin your therapy. If we believe we are not the right service for you, we will suggest alternative support.
Fees
The fee for your initial consultation is £40 (if in employment) and £15 (if receiving benefits). The fees for following sessions are then based on your individual circumstances and will be discussed during your initial consultation. As a basic guideline we suggest that clients pay £1 for every £1000 they earn.
We are located at:
20 Lonsdale Road
Queen's Park
London
NW6 6RD
Tel: 020 7644 6240
Nearest:
Tube station: Queen's Park (0.2 miles)
Railway station: Queen's Park Railway (0.2 miles)
Overground: Brondesbury Park (0.5 miles)
A directory of qualified therapists who have trained at The Minster Centre or have been accredited by us and hold professional registration with the UKCP and/or BACP.
A directory of clinical supervisors who are practitioner members of The Minster Centre and have a recognised supervision qualification or are listed on the UKCP Supervision Register.