Our courses meet high academic and professional standards and are validated by the main professional bodies: the UKCP and BACP. We are a collaborative partner of Middlesex University, quality assured by the Quality Assurance Agency (QAA) and registered with the Office for Students. We abide by the ethics of these organisations and those of the Charity Commission.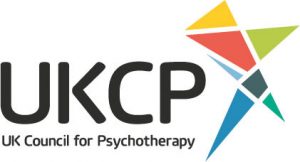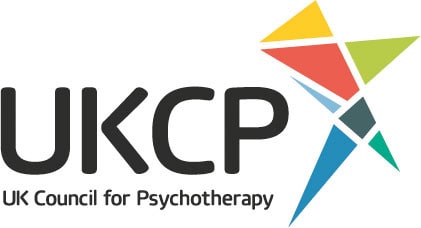 United Kingdom Council for Psychotherapy (UKCP)
We have been an organisational member of the UKCP since its formation in 1988. UKCP accredits our MA Integrative Psychotherapy programme and reviews the Minster Centre every five years. Our last review was in May 2017. We are also one of the accrediting organisations of the HIP (Humanistic and Integrative Psychotherapy) section of UKCP.


British Association of Counselling and Psychotherapy (BACP)
We have provided programmes accredited by the BACP since 1993. Our current Diploma in Integrative Counselling is BACP accredited and is reviewed by BACP every five years. Our last successful reaccreditation was in February 2018.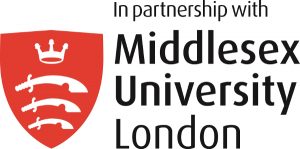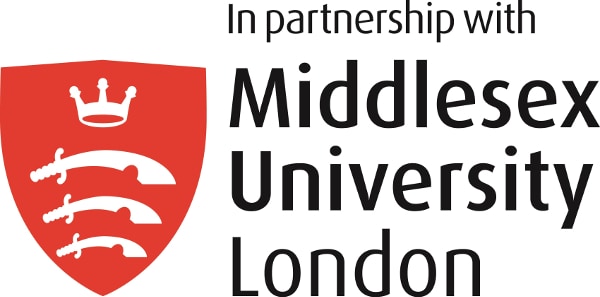 Our MA in Integrative Psychotherapy and Counselling has been validated by Middlesex University since 1996. All of our MA courses were last revalidated in 2020. In addition, The Centre is subject to Institutional re-approval by the University every six years and was last reviewed in 2020.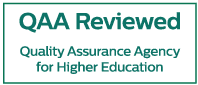 The Quality Assurance Agency (QAA)
The Minster Centre successfully underwent a Higher Education Review by the QAA in 2017 which recognised the quality of The Minster Centre's programmes and its organisational strengths. The Centre is committed to ongoing engagement with quality assurance processes. You can read our most recent QAA report here.
Originally situated on Minster Road in Cricklewood, The Minster Centre was founded in 1978 by Helen Davies as the first integrative training programme in the UK. The Centre moved site to where it sits now on Lonsdale Road over 10 years ago.
The Centre's initial purpose was to address the divergence between the humanistic and psychoanalytic schools of psychotherapy. The founders' concern was to evolve a training philosophy that could integrate these different schools but avoid producing a training that was either eclectic, in the sense of including anything and everything, or that presented itself as a new, rigidly defined alternative. Our training therefore begins with the belief that many approaches have valuable contributions to make to the broad field of psychotherapy and counselling.
Our founders were influential in the establishing of the UKCP and formed part of the working party that set up UKCP training standards for the qualification of psychotherapists. Long experience gives us a deep understanding of theory, practice and learning methods which enables us to be creative and innovative in course design, while maintaining the highest training standards. We are particularly committed to offering experiential learning – we immerse students in an experience and then support and encourage reflection to develop new understanding, skills and attitudes.
Our Philosophy
We believe that good therapy can support people to explore their whole selves. Integrative psychotherapy supports people to explore their conscious and unconscious, their thoughts, feelings, desires and beliefs alongside their personal and cultural histories, relationships and present environment.
Different theoretical approaches give powerful insights into what it means to be human, the factors that shape us, how psychological suffering arises and what can be done to alleviate it. We believe that many approaches have valuable contributions to make and that no single theory offers a complete account. As a result, we see integrative therapy as a process rather than the production of a fixed solution. We aim to train therapists who understand:
The importance of both our early years' experience and the unconscious alongside here-and-now experiences and relationships.
The place of the body in emotion, experience, growth and change, including what neuroscience and attachment studies teach us.
The potential of symbolism, spirituality and creativity to transform our experiences.
The impact of the social and political environment on our relationships, and wellbeing, and our sense of self and identity.
Vision
Integrative psychotherapy makes a valuable contribution to the wellbeing of individuals and society.

Mission
To contribute to the vigour of the profession and the practice of psychotherapy, improving individuals' wellbeing by:
Taking a distinctive and experiential approach to training generations of practitioners who will enrich the profession
Continuing to pioneer an integrative approach to therapy that is relational (pays attention to what happens in the therapeutic relationship) and embodied (understands the importance of our bodily experience in our psychological wellbeing rather than seeing them as separate).
Putting our skills and experience to work by developing and providing accessible therapeutic services.
Values
We will strive to ensure that our actions are true to our beliefs by:
Recognising and valuing difference and diversity.
Taking steps to make our training and services relevant and accessible to as many people as possible.
Being curious and receptive to new experiences.
Being willing to challenge, take risks and lead by example to achieve our aspirations.
Caring for the whole person and recognising their individual circumstances
Having the courage of our convictions.
Acting fairly and honestly, being accountable and open, being thorough in our approach to ethical standards.
The Minster Centre welcomes applications from people of all ethnic communities, abilities and sexual orientations. In furtherance of this aim:
We work to provide an environment for development through embedding diversity seeking to ensure staff and students experience a consistently inclusive and supportive environment to assist them in reaching their full potential.
We work to remove barriers, real or perceived, which might deter people from applying to The Minster Centre either as staff or students.
For more information please see our Diversity and Inclusivity Policy.