Our courses meet high academic and professional standards and are validated by the main professional bodies: the UKCP and BACP. We are a collaborative partner of Middlesex University, quality assured by the Quality Assurance Agency (QAA) and registered with the Office for Students. We abide by the ethics of these organisations and those of the Charity Commission.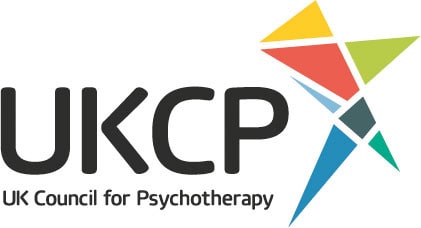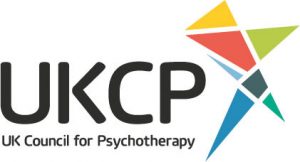 United Kingdom Council for Psychotherapy (UKCP)
We have been an organisational member of the UKCP since its formation in 1988. UKCP accredits our MA Integrative Psychotherapy programme and reviews the Minster Centre every five years. Our last review was in May 2017. We are also one of the accrediting organisations of the HIP (Humanistic and Integrative Psychotherapy) section of UKCP.


British Association of Counselling and Psychotherapy (BACP)
We have provided programmes accredited by the BACP since 1993. Our current Diploma in Integrative Counselling is BACP accredited and is reviewed by BACP every five years. Our last successful reaccreditation was in February 2018.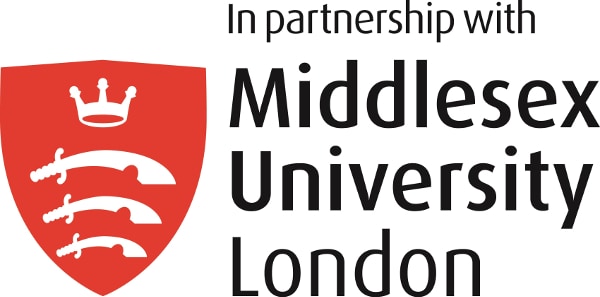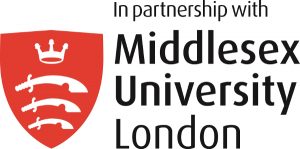 Our MA in Integrative Psychotherapy and Counselling has been validated by Middlesex University since 1996. All of our MA courses were last revalidated in 2014. In addition, The Centre is subject to Institutional re-approval by the University every six years and was last reviewed in 2015.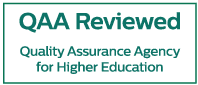 The Quality Assurance Agency (QAA)
The Minster Centre successfully underwent a Higher Education Review by the QAA in 2017 which recognised the quality of The Minster Centre's programmes and its organisational strengths. The Centre is committed to ongoing engagement with quality assurance processes, particularly the annual review by the QAA. You can read our most recent QAA report here.
Originally situated on Minster Road in Cricklewood, The Minster Centre was founded in 1978 by Helen Davies as the first integrative training programme in the UK. The Centre moved site to where it sits now on Lonsdale Road over 10 years ago.
The Centre's initial purpose was to address the divergence between the humanistic and psychoanalytic schools of psychotherapy. The founders' concern was to evolve a training philosophy that could integrate these different schools but avoid producing a training that was either eclectic, in the sense of including anything and everything, or that presented itself as a new, rigidly defined alternative. Our training therefore begins with the belief that many approaches have valuable contributions to make to the broad field of psychotherapy and counselling.
Our founders were influential in the establishing of the UKCP and formed part of the working party that set up UKCP training standards for the qualification of psychotherapists. Long experience gives us a deep understanding of theory, practice and learning methods which enables us to be creative and innovative in course design, while maintaining the highest training standards. We are particularly committed to offering experiential learning – we immerse students in an experience and then support and encourage reflection to develop new understanding, skills and attitudes.
Our Philosophy
We believe that good therapy can support people to explore their whole selves. Integrative psychotherapy supports people to explore their conscious and unconscious, their thoughts, feelings, desires and beliefs alongside their personal and cultural histories, relationships and present environment.
Different theoretical approaches give powerful insights into what it means to be human, the factors that shape us, how psychological suffering arises and what can be done to alleviate it. We believe that many approaches have valuable contributions to make and that no single theory offers a complete account. As a result, we see integrative therapy as a process rather than the production of a fixed solution. We aim to train therapists who understand:
The importance of both our early years' experience and the unconscious alongside here-and-now experiences and relationships.
The place of the body in emotion, experience, growth and change, including what neuroscience and attachment studies teach us.
The potential of symbolism, spirituality and creativity to transform our experiences.
The impact of the social and political environment on our relationships, and wellbeing, and our sense of self and identity.
Vision
Integrative psychotherapy makes a valuable contribution to the wellbeing of individuals and society.
Mission
To contribute to the vigour of the profession and the practice of psychotherapy, improving individuals' wellbeing by:
Taking a distinctive and experiential approach to training generations of practitioners who will enrich the profession
Continuing to pioneer an integrative approach to therapy that is relational (pays attention to what happens in the therapeutic relationship) and embodied (understands the importance of our bodily experience in our psychological wellbeing rather than seeing them as separate).
Putting our skills and experience to work by developing and providing accessible therapeutic services.
Values
We will strive to ensure that our actions are true to our beliefs by:
Recognising and valuing difference and diversity.
Taking steps to make our training and services relevant and accessible to as many people as possible.
Being curious and receptive to new experiences.
Being willing to challenge, take risks and lead by example to achieve our aspirations.
Caring for the whole person and recognising their individual circumstances
Having the courage of our convictions.
Acting fairly and honestly, being accountable and open, being thorough in our approach to ethical standards.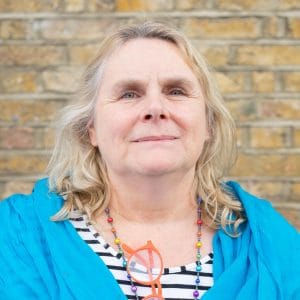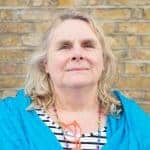 Lissie Wright (BA (Oxon), MA and Adv.Dip Integrative Psychotherapy, PG Cert CBT) Having trained at The Minster Centre she returned to teach in 2007, becoming Director of Training in 2010 and Director in 2014. She previously worked in a series of management, communications and research roles in the public sector. Lissie also runs her own private practice as a counsellor and psychotherapist near Cambridge. She has particular skills in working with survivors of domestic violence and with anxiety.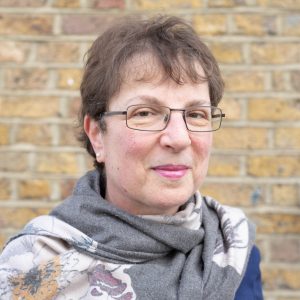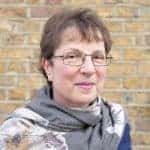 Alyson Jaffe
Deputy Director
Alyson Jaffe (M.Soc.Sc. Clinical Social Work, Dip. Integrative Psychotherapy, PgCert in Learning and Teaching, Fellow Higher Education Academy) has over 40 years' experience working in the fields of mental health, disability, psychotherapy and counselling. She works as a supervisor with Finalists and tutors on the Diploma in Supervision and the MA/PG Dip Professional Practice (Advanced Clinical Practice and Supervision) courses at The Minster Centre. Alyson runs a private practice working with individuals as well as providing supervision for therapists and trainees.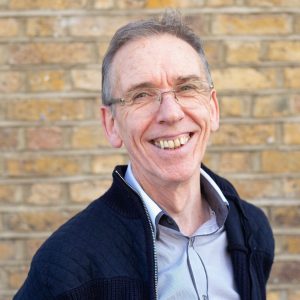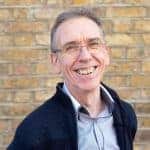 Philip Reilly
Deputy Director
Philip Reilly (MA and Adv.Dip Integrative Psychotherapy) has more than 30 years' experience working in hospitals, social services, community and residential settings and has held a number of senior management positions within the mental health sector. Philip teaches on the MA/Advanced Diploma in Integrative Psychotherapy and the MA/PG Dip Professional Practice courses at The Minster Centre. He is also Counselling Supervisor at MIND in Barnet and runs a private practice as a counsellor and psychotherapist.
Pre-qualification Training Committee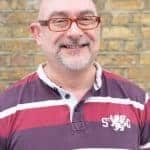 Stephen Callus
Head of Foundation Year
Stephen Callus qualified as an integrative body psychotherapist at Chiron in 1997. He has taught at The Minster Centre since 2010 both as a training supervisor, on the Foundation Year and the Introduction to Counselling course.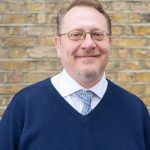 Vaughn Goldschagg
Head of Foundation Year
Vaughn Goldschagg (MA Integrative Psychotherapy) has taught at The Minster Centre since 2015. He has over 10 years' experience of working with survivors of domestic violence and abuse, addiction, facilitating groups and short term work place counselling. He is particularly interested in unconscious processes, attachment theory, neuroscience, integration and the importance of the therapeutic relationship. Vaughn runs his own private practice as a psychotherapist and supervisor in South West London.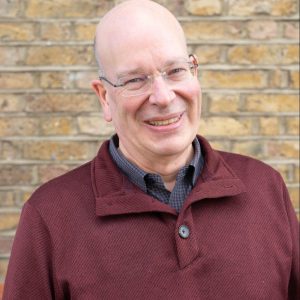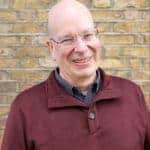 Mark Gullidge
Head of Fast Track Foundation
Mark Gullidge (MSc in Integrative Psychotherapy, PG Dip in CBT, PG Cert in Supervision, PG Cert in Groupwork) has worked at The Minster Centre since 2011, as a tutor, supervisor and group facilitator and presently as Head of the Fast Track Foundation course. Mark is particularly interested in integration, group work and supporting and developing personal process and practice. He also runs his own private practice as a psychotherapist and supervisor in West London.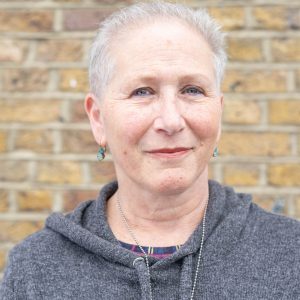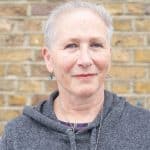 Nancy Browner
Head of Year 1 Professional Training and Head of Finalists (MA)
Nancy Browner (MA, PG Dip Integrative Psychotherapy) has been teaching at The Minster Centre for over 10 years, becoming Head of First Year in 2008 and Head of Finalists in 2018. She runs a private psychotherapy and supervisory practice in Oxford and has a particular interest in working with trainees and recently qualified psychotherapists and counsellors.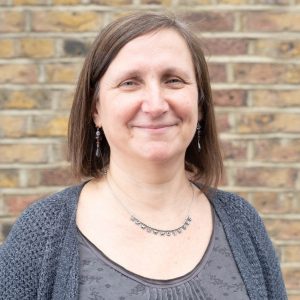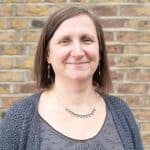 Jenny Clark
Head of Year 1, Professional Training
Jenny Clark (MA Integrative Psychotherapy, Dip Integrative Supervision, Introduction to Group Analysis) has taught for 13 years at both the University of Hertfordshire and The Minster Centre. She is currently joint Head of First Year, teaching both Object Relations and Skills; is an ETG facilitator for the Fast Track Foundation and also a Live Assessor for Finalists. Jenny has a private practice in Hitchin for individual psychotherapy and supervision and is also a supervisor for two local counselling services.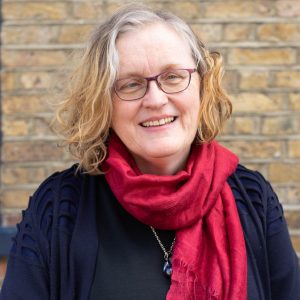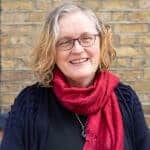 Anne Marie Keary
Head of Year 2 Professional Training
Anne Marie Keary is a Relational Body Psychotherapist (Chiron Centre for Body Psychotherapy). She has worked at The Minster Centre since 2010. She is currently the tutor for the Body in Psychotherapy module, Finalist supervisor and Head of the Second Year of training. Anne Marie has a special interest in working with issues around disability and childhood sexual abuse and facilitates workshops in these areas. She comes from a teaching background and works in private practice in Old Street.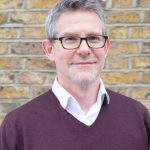 Philip Wood
Head of Year 3 Professional Training
Philip Wood (MA. BSc. Dip Psych. Dip CBT) has taught at The Minster Centre for nearly 15 years. He is also the Head of Supervision and the Head of the Diploma in Counselling. He has worked in the field of mental health for over 25 years; in both the NHS and in Private Practice in North London.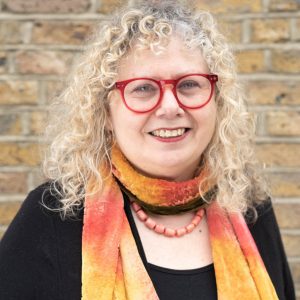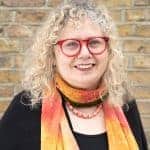 Shoshi Asheri
Head of Year 3 Professional Training
Shoshi Asheri (MA Existential Psychotherapy, AdDip. Chiron Body Psychotherapy, AdDip. Feminist Gestalt Therapy) joined The Minster Centre team in 2008. Her teaching, published papers and conference presentations are inspired by her interest in the application of Contemporary Relational theories on Embodiment, Creativity and Social Change. Shoshi has a private practice in London where she offers Clinical Supervision across modalities and works with individuals and couples from diverse cultures, sexualities and genders.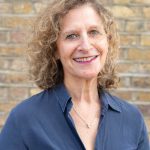 Julia Denington
Head of Finalists (MA)
Julia Denington obtained her MA/Dip in Integrative Psychotherapy from The Minster Centre in 2000. She has been teaching and supervising here for a number of years and was previously Head of the First Year. Alongside her current role as Head of Finalists she is a Tutor and Clinical Supervisor. Julia has specialist experience in working with young people and adults presenting with eating disorders and self-harming behaviours. She is a qualified supervisor and runs her own private practice as a counsellor and psychotherapist in Kew, Surrey.
Angela Cotter
Head of Research
Angela Cotter (PhD, Dip Health Ed, BSc(SocSci), Dip Analy Psych (GAP), Cert Supervision (SAP)) is Head of Research at The Minster Centre and a Visiting Lecturer at Regent's University, London. She has recently co-edited a book Dementia: An attachment approach (2018). Her research interests include the wounded healer, narrative and experience near research methods and action research. Angela also runs a private practice as a Jungian analyst in South East London, incorporating aspects of energy psychotherapy and shamanism into her clinical work.
Post-qualification Training Committee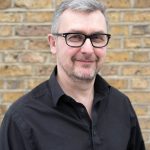 Andrew Sutton
Head of MA Professional Practice (Advanced Clinical Practice)
Andrew Sutton (MA and Adv. Dip. Integrative Psychotherapy) is Head of the MA/PG Dip in Advanced Clinical Practice course and is also a lecturer and academic tutor on the MA/Advanced Diploma in Integrative Counselling and Psychotherapy, teaching the Third year 'Contemporary Theories' module. As well as teaching, he has provided clinical supervision and facilitated groups for several other training courses across a range of modalities and approaches. Andrew maintains a private psychotherapy practice in London and provides clinical supervision for therapists and trainees.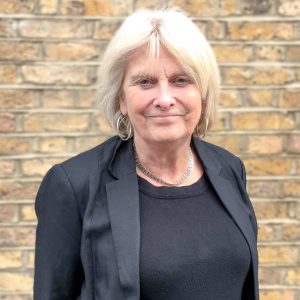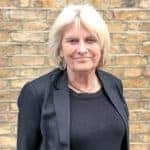 Sue Murphy
Head of MA Professional Practice (Supervision) and Diploma in Supervision
Sue Murphy (BA.MA. Integrative Psychotherapy) has been teaching at The Minster Centre for 11 years and is Course Leader on the Diploma in Supervision. She supervises teams in the NHS, the third sector, and individuals in Higher Education, eating disorder units and private practice. Sue also works as a psychotherapist at a London University medical school in South London.
Teaching Staff and Visiting Lecturers
Dr Claire Asherson Bartram
Clinical Supervisor; Dissertation Supervisor; Marker
Poppy Bannerjee
Tutor: Working with Domestic Violence, Finalists
Anja Boelkow
Clinical Supervisor
Patricia Bonnici
Tutor: Research Proposals; Dissertation Supervisor
Clare Cohen
Clinical Supervisor; ETG Facilitator, Second Year
Roz Carroll
Tutor: Contemporary Theories of Psychotherapy
Michael Conti
Course Supervisor, Prof Practice (ACP)
John Daniel
Experiential Training Group Leader, First Year
Sue Daniels
Clinical Supervisor
Michael Dewan-Herrick
Clinical Supervisor
Alex Dixon
Experiential Training Group Leader, First Year

Rory Elliott
Course Supervisor, Prof Practice (ACP)
Eugene Ellis
Visiting Lecturer: Finding your voice around race in the therapeutic space, Prof Practice (ACP) and (Supervision)
Fatuma Farah
Tutor: Introduction to Counselling Skills

Marion Fitzpatrick
Tutor: Time limited Therapy, Second Year
Harriett Goldenberg
Experiential Training Group Leader, Second Year; Clinical Supervisor; Dissertation Supervisor
Rebecca Greenslade
Clinical Supervisor

Chris Hauke
Visiting Lecturer: The Distinctiveness of Jung's Psychology, Prof Practice (ACP)
Emma Jack
Foundation Tutor; Clinical Supervisor
Meera Kapadia
Tutor: Working with Adolescents Weekend
Jim Kuykendall
Tutor: Death & Bereavement Weekend
Simone Lee
Tutor: Humanistic and Existential Module, First Year; Clinical Supervisor
Beverley Lester
Tutor: Skills, First Year; Experiential Training Group Leader, Second Years
Sophie Livingstone
Clinical Supervisor
Rosemary Lodge
Dissertation Supervisor
Frank Lowe
Visiting Lecturer: Working with race and class in ourselves and in our patients, Prof Practice (ACP) and (Supervision)
Anvita Madan-Bahel
Diversity Tutor
Christina Mason
Dissertation Supervisor
Caroline Midgely
Experiential Training Group Leader, First Year
John Andrew Miller
Dissertation Supervisor
Brigitta Mowat
Experiential Training Group Leader, Second Year; Tutor: Personal and Clinical Integration
Karin Parkinson
Tutor: Experiential Weekend Foundation; Tutor: Skills, First Year
Tarun Pamneja
Tutor: An Introduction to CBT Skills, Second Year
Ros Pearmain
Tutor: Research Methods and Ethics 1 & 2, Second and Third Year; Dissertation Supervisor
David Petherbridge
Course Leader: Introduction to Counselling Skills; Process Group Facilitator
Tamar Posner
Dissertation Supervisor
Sophia Prevezanou
Tutor: Transpersonal Approaches to Psychotherapy
David Richards
Visiting Lecturer: Advanced Object Relations, Prof Practice (ACP)
Wojciech Rogowski
Experiential Training Group Leader, First Year
Professor Andrew Samuels
Visiting Lecturer: Shadows of the Therapy Relationship, Prof Practice (ACP)
Reena Shah
Foundation Tutor; Diversity Tutor

Adella Shapiro
Tutor: Family and Belonging, First Year
David Sichel
Dissertation Supervisor
Gill Smith
Tutor: Skills for Working with Trauma; Second Year
Felicia Smith-Kleiner
Dissertation Supervisor
Valerie Thomas
Tutor: Introduction to Research, Developing Research Proposals; Tutor: Dissertation Research; Dissertation Supervisor
Bridget Townsend
Tutor: Working with Refugees
Leticia Valles
Tutor: The Body in Psychotherapy, Second Year; Tutor: Working with Erotic and Sexual Charge Clinical; Supervisor
Peter Walters
Clinical Supervisor
Martin Weegmann
Tutor: Introduction to Group Work
Jake Yearsley
Tutor: Gender Diversity and Further Sexualities
Judy Yellin
Tutor: Contemporary Theories of Psychotherapy
Valerie Latham
MCPCS Coordinator
Michelle Campbell
MCPCS Support Officer
Miranda Boll
Training Administration Assistant
Leon John
Deputy Operations Manager
and Placements Officer
Melissa Brierley
Finance Assistant (Fees)
Betti Urmos
Admissions Officer
Mariana Panayides
Learning Support Coordinator
Kara Reaney
Quality Manager
Gvette Shillingford
Receptionist
Beenish Omar
Data Officer
Elizabeth Thorrington
Admissions Officer
Justine Walsh
Operations Manager
Steven Zegarac
Finance Manager
Lance Tabraham
Moodle Support Officer

Michelle Campbell
Receptionist
The Minster Centre's Board currently comprises nine Trustees who meet at least five times a year. The Board of Trustees reviews the organisation's long term strategic aims and short-term objectives.
Our current board members are:
Tamar Posner, a Minster Centre graduate, became a Trustee in 2010 and has chaired the Board of Trustees since 2012. In addition to working as a clinical and academic supervisor and a trainer, she is in private practice as a psychotherapist in NW and Central London where she specialises in supporting people transitioning into the later stages of life. Tamar originally trained as a chemist and worked for many years in academia and as a national and international negotiator for the chemical industry.
Susanna Wright, Vice Chair
Susanna Wright is a psychotherapist in private practice in South and West Yorkshire. She trained at the Minster Centre 2007-2013 and has worked for Mind and IAPT services. Previously she worked in business development in the legal sector and and organised events in the music and charity sectors.
Christopher Brooks, Treasurer
Chris Brooks is a Chartered Accountant having worked in the profession, distribution and engineering sectors. He then moved into the not-for-profit area as Finance Director and Company Secretary of a large Trade Association gaining 20 years experience. Since retiring he has acted as Trustee and Treasurer for two charities apart from The Minster Centre and he continues as a pension scheme trustee and a volunteer for Tax Help for Older People.
Nick Carley
Having begun his career in youth work and careers counselling, Nick Carley has over 25 years' experience running small enterprises and since 2010 has been director of a research agency working with UK universities to better understand and improve all aspects of the student experience. He hopes to combine his commercial knowledge and skills with his interest in education and mental health as a member of The Minster Centre board.
Norma Clayton
Norma Clayton has spent most of her working life as a Human Resources professional, most recently in the not-for-profit sector. She has experience of working in charities supporting vulnerable older people and those suffering from mental health problems. As a Fellow of the Chartered Institute of Personnel and Management, she keeps abreast of legislative and regulatory change and good practice.
David Collins
David Collins trained at The Minster Centre before qualifying in 2013. He works as a psychotherapist in private practice, in Horsham, West Sussex, and in central London. Prior to training to be a therapist, David qualified as a Management Accountant in the 1990's, working over many years as an accountant in a couple of large national charities, and for a private sector company working in the Arts.
Malcolm Couldridge
Malcolm Couldridge has worked as a Minster Centre-trained integrative psychotherapist and counsellor in private practice since 2002. Currently his practice is based in Harpenden, Hertfordshire. He is also an experienced social care trainer. Previously he worked for around 30 years in the social care sector (teenagers in care; children and adults with learning disabilities; out-patient and in-patient acute, intensive care and forensic mental health services) as a social worker, service manager and, latterly as an independent mental health advocate and advocacy service manager. During this time, he also facilitated parenting workshops and worked for some years as an NVQ Assessor. He has a degree in writing for TV and film. He writes poetry, lyrics and prose and plays guitar in his spare time.
Sean Titley
Sean Titley is a Chartered Accountant (ACA) and Certified Information Systems Auditor (CISA) with wide experience of successfully using these financial and IT governance skills in managing and performing not for profit audits, projects and development work in the UK and internationally.
Mark Gullidge
Head of Fast Track Foundation, Staff Representative
Hannah Joll
Minster Centre student, Student Representative
The Minster Centre welcomes applications from people of all ethnic communities, abilities and sexual orientations. In furtherance of this aim:
We work to provide an environment for development through embedding diversity seeking to ensure staff and students experience a consistently inclusive and supportive environment to assist them in reaching their full potential.
We work to remove barriers, real or perceived, which might deter people from applying to The Minster Centre either as staff or students.
For more information please see our Diversity and Inclusivity Policy.
There are currently no vacancies.